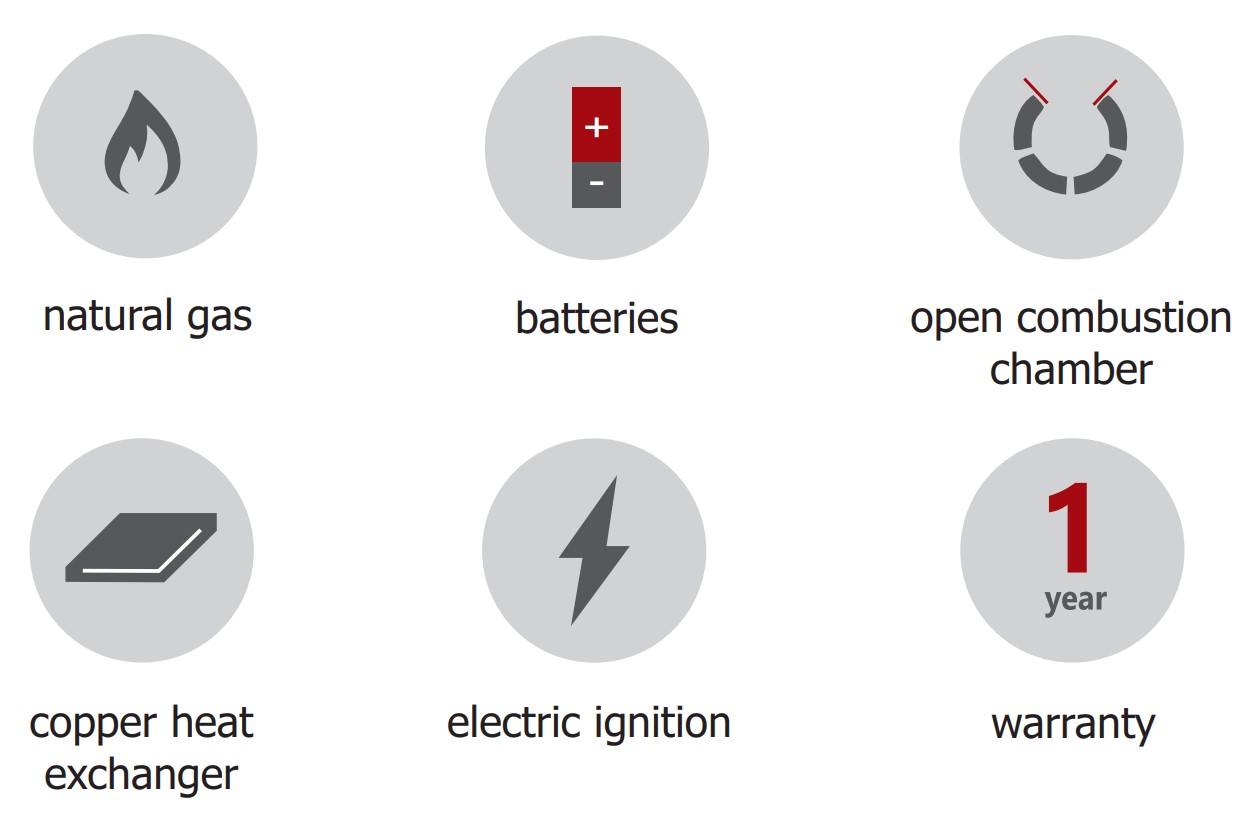 Original design of the front panel and compact dimensions.
The device operates at a water pressure of 0,25 atm in the system: it is optimal for users living on upper floors or having low water pressure.
Automatic ignition of the burner by a stream of water in the absence of a working igniter eliminates gas overspending.
Ion flame control: when the burner goes out, it automatically turns off the gas supply.
Protection against dry burning: when the device is turned on without water flow, the protection device will automatically turn off the gas supply.
| Parameter | 20M |
| --- | --- |
| Rated heat output, kWh | 20 |
| Natural gas rated pressure, mm/water gauge | 130 |
| Natural gas rated expenditure3 , m/h | 2,76 |
| Efficiency coefficient, no less than, % | 87 |
| Water flow pressure for normal heater operation, atm. | 0,2-6 |
| Minimal water flow (for ignition), l/min | 2,5 |
| Water expenditure when heated with 1=25 С, litre/min | 10 |
| Automatic ignition of the heater | + |
| Dimensions (height./width/depth) no more than, mm | 600/345/220 |
| Mass, no more than, kg | 10,4 |