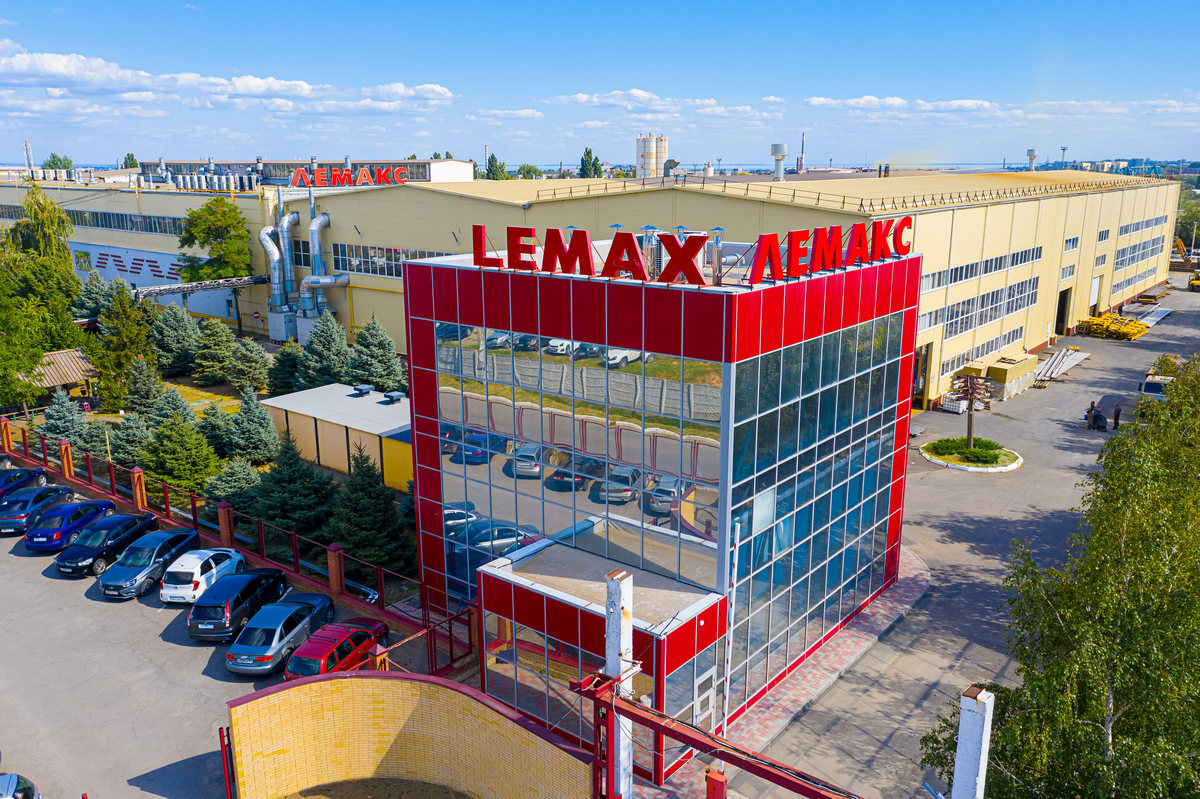 Lemax is a specialized heating equipment manufacturer. Our product line includes gas, electric, solid fuel boilers; gas direct-flow water heaters, steel panel radiators. All products produced by European and Russian quality standards.
Actively growing since 1992, we already manage two powerful production plants, namely:
- domestic gas equipment plant;
- steel panel radiator plant.
Lemax is in TOP 30 rapidly growing companies in southern Russia, according to Expert-Yug magazine.
All this is why Lemax can offer its customers a full range of autonomous heating and hot water supply devices for rooms of various areas and purposes.
HEATING AND HOT WATER SUPPLY EQUIPMENT
Lemax used in manufacture of boilers process the last-gen technologies conforming with international quality and safety standards. Highly rated by renowned industry experts, the company's products have long been among the most demanded and popular heating equipment in Russia.
Individual heating is seeing more supported nowadays, due to its energy efficiency, fair price, and self-sufficiency. Household boilers and water heaters are installed in both country houses and apartments.
Lemax manufactures a wide range of products for autonomous heating and hot water supply systems:
STEEL PANEL RADIATORS
In 2018, Lemax expanded its product line with steel panel radiators.
A specialized plant, furnished with cutting-edge European equipment, is a model enterprise where the most advanced solutions and products are implemented.
Not a any comfortable indoor heating system can exist and operate without radiators. To provide clients with high-quality, cost-efficient steel panel radiators, Taganrog-based manufacturer started an in-house production line. Lemax offers side- and bottom-connection steel panel radiators and hygiene, vertical, modern radiators — differing not only in dimensions and the number of convectors but also in color.
What distinguishes Lemax radiators is that they are manufactured with the help of last-gen technology and using Italian equipment. Lemax uses cold-rolled steel conforming with European, American, and Russian quality standards (e.g., GOST). The production line is end-to-end automated and subject to strict quality control.
WHERE TO BUY
To purchase Lemax products, you must fill out the
form
or contact our representatives at the
specified contacts
.
What helps Lemax products keep the leading positions in the market is high-tech equipment, cutting-edge technology, which ensure the best possible quality of household gas equipment and steel panel radiators and the fairest price of Russia-manufactured products as compared to imported analogs.
Video about Lemax